A while ago I have published post about the first skill for Alexa I developed. Personally I use it since then practically every day and I found it very useful. I didn't even bother to check analytics since, well, it does work for me and I expected people to use it as well if it's useful.
Thanks to my wife, I recently learnt London Bus Stop skill:
still in the top 30 skills in the area because I'm receiving $100 credit for AWS every month;
it's not listed anymore! That fact slipped through the cracks!
Statistics
I've noticed that only 20 unique users are using this skill every month but didn't take attention for that. I wrongly assumed it's related to the low popularity and/or presence of the competitive skills. I was clearly wrong. Number of Londoners who have Alexa is only growing, so audience of the skill should.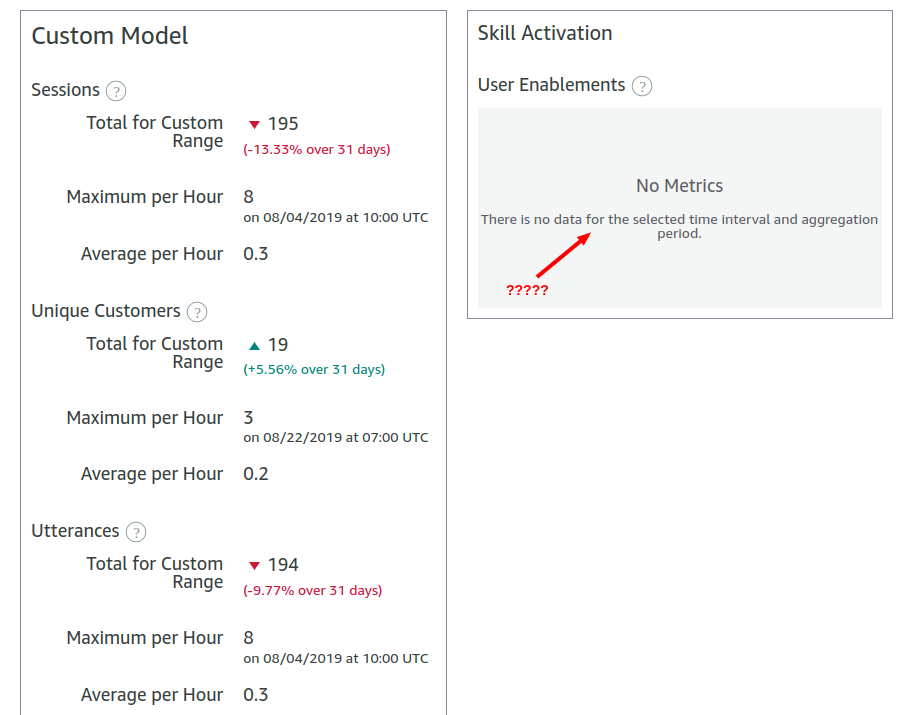 Clearly no one has enabled skill, even by mistake. It never made me doubt.
The issue
Apparently, Amazon imposed new requirements for the skills and performed some sort of automated testing. It seems that problem was with session finishing - skill should be reacting on the default "Quit" intent but it didn't, at least in all required cases.
I didn't receive any notifications or simply ignored them - Amazon sends bunch of the promo emails almost every week regarding new features in Alexa API and toolkit around it. Disappointing.
So skill was active for people who already has activated it but new audience can't enabled it anymore. 10 mins fix and Voilá - fixed. Automated review passed in one minute + 4 days for the review by human and skill went back to the listing.
5 days statistics since it back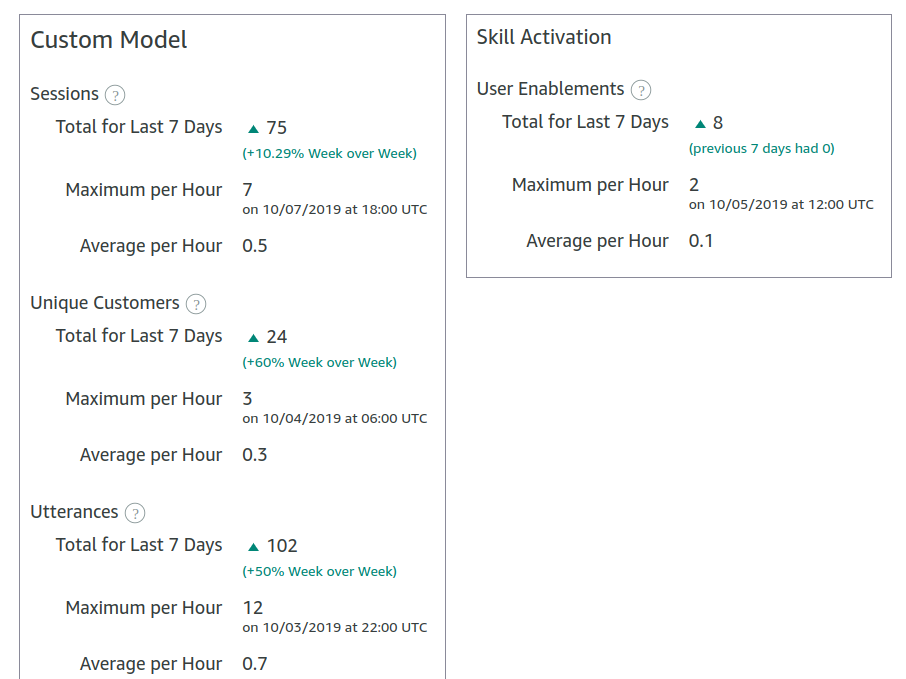 Skill started to get new audience!
Conclusion
Well, monitor emails? To be honest I can't think of the generic automated system which will check presence in the store listing. This monitoring has to be thought and implemented through parses I suppose? Alternatively, data can be collected from the dashboard and analysed for the down trend.
Will see how it goes, I'll post update some time in the future. Stay tuned.
In meanwhile, if you're in London please checkout the skill and rate should you like it.
Alexa, open bus stop