I bought UX303UA Zenbook back in June 2016 for £800. It's meant to be be a temporary laptop to be used for 1-2 years max.
Although it's quite cheap it had very good spec especially for 2016: i7-6500U @ 2.5Ghz and 12Gb RAM with fair 4-6hours on single charge, just 1.2kg. It was a significant improvement from previous Zenbook with i5 and 8Gb memory. RAM is especially critical for java developers, especially for greedy Android tools.
Even now, in 2020 this spec isn't bad at all. It's still possible to get a similar device bus slightly cheaper. Having said that I was thinking to add more memory so I can continue to use laptop comfortabily. Unfortunatelly, all websites and official sources say it's impossible - the max is 8(in the slot)+4(soldered).
Please note: You are using this guide at your own risk. I take no responsibility and will not be held liable for any damages that may occur while using this guide.
TL;DR
It's possible to replace installed 4 or 8Gb memory module with 16Gb. In total that would give you 20Gb or RAM. Look for the link at the bottom of the post
Does CPU support more than 16Gb?
Spec for i7-6500U on the Intel website states that max supported memory is 32Gb:

Official lie
Here are some official sources: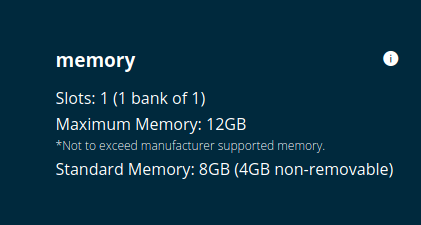 I even asked Asus support, expecting that they know what they're selling:

Once I've got that official response in 2018 I winded down and had decided to buy an another laptop later once my UX303 break. But something went wrong - and it's still working, and working quite well. I'm not mentioning shit quality of the surface - it's all covered with scrateches.
Fast Forward to 2020 and I'm looking for another laptop. Very soon I realised that most hi-end laptops have memory soldered on board. The worst thing is they have 16Gb max. There are only few 13-14" laptops with 32Gb memory(!). It's really hard to belive so. That made me think about upgrading memory on UX303 again - if 16Gb module would work it will result in 20Gb total RAM, which is irronically more than hi-end X1 Carbon 7th Gen and UX433.
I gave it a go and replaced memory module. Guess what?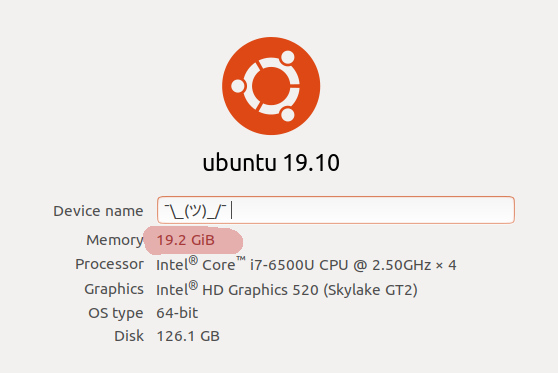 IT WORKS
How to install 16Gb module on Asus UX303UA?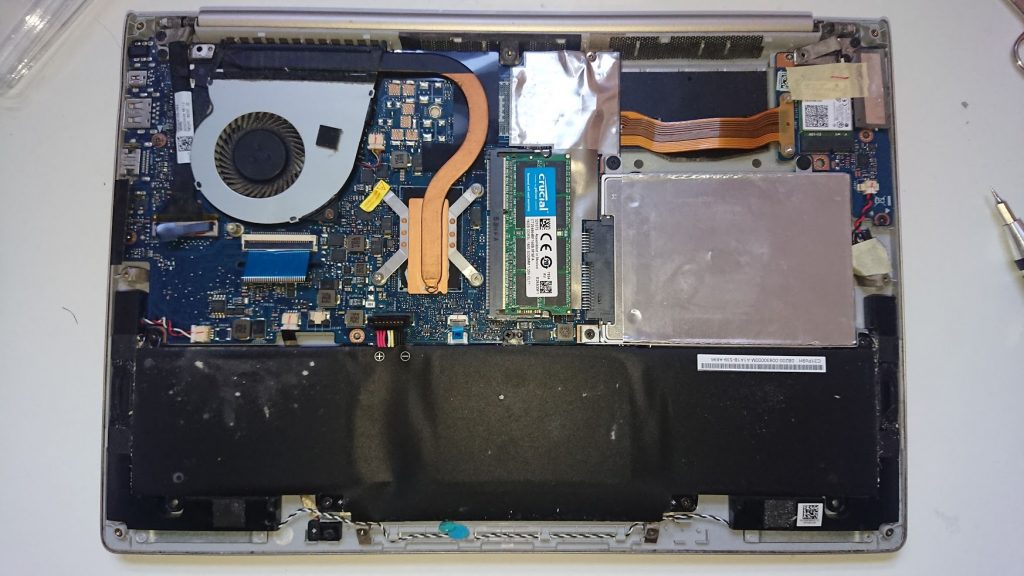 You need to understand that memory is used there is **PC12000 DDR3L**, this module can operate at 1.35v (unlike most other - 1.5v). Due to very low demand it's very difficult to find those modules. Even worse - only Crutial makes DDR3L 16Gb modules. You'll need Crutial CT204864BF160B (affiliate link)
Unscrew bolts from the bottom panel, carefully remove it
Disconnect battery by lifting it's socket gently (see on the picture)
Remove anti-static foil from memory, don't tear it - you'll need to put it back. The memory is located in the center of the motherboard, as on the picture above
Unlatch memory, pull it out. Don't put any strength - it should come out easily.
Put memory back, connect battery to motherboard.
Make sure there is no metal bits on the table, flip laptop and try to turn it on. Fingers crossed
Hopefully it works, you'll see extra memory available.

Conclusion
After memory upgrade it's possible to open few more tabs in Chrome!
On the serious note I hope this post and experiment could help somebody since Asus support did the terrible job and everything on internet told that it's impossible. It's very frustrating to think that I could have done that straight after I bought it.
I would not be suprised if other laptops in this family(such as UX303UB, UX303LN, UX303FA, etc) also have slot for memory and it's compatible with 16Gb. Do you research, get memory with good return policy and try if risk worth it. To me it definitely rewarding.