London is the one of must to see places in the world. It has long history and always been an important economic center. Well, if you landed to that page you're already consider trip here.
UK is an island, hence there are not so many options to get here. I'm sure you are going to take a fight to London. Other options do exist but they either time consuming or quite expensive
Here is a good news: London has 5-6 airports(technically only two, other are just outside of London metropolitan area). These airports accommodate enormous flights all over the world reaching pretty much all possible countries on all continents. As a hub for many low cost carriers such as Ryanair, easyjet, Norwegian, etc it is possible to find tickets as little as £5-10+ for European destinations and £150+ for North America
The challenging part for many tourists, and, surprisingly for locals, is to find a reasonable priced transfer. It's not cool to pay twice more for transfer than flight, is it?
Here I put my experience of different airports and ways how to reach them
Disclaimer: if you don't mind to spend extra money for taxi for example then this guide isn't for you. I'll put most inexpensive and comfortable options on the top
1. Heathrow Airport (LHR)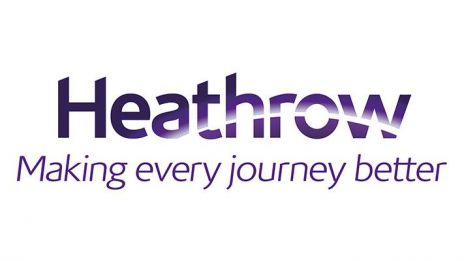 If you're coming from west or outside Europe there is a good chance you'll end up in this airport. It's modern, well organised airport with good navigation. LHR is the busiest airport in the country moving ~80M passengers a year
London Tube - £5/one way. All terminals of this airport are connected to the transport network. It takes 50-60 mins to get city center. While price and time are cool, it's really boring to ride like 20 stops, have a book ready. Average interval depends on luck and terminal and fo from my experience is 3-10 mins. Also, there is no need to buy ticket if you have contactless credit card/phone/watches. Just touch gate and go
National Express buses - £5-15. It takes same time to get city center and probably less boring but why would you use bus instead of tube? For instance if your traveling at night when tube is closed
Heathrow express - £22-25. It's a premium train to Paddington station - ajust a 15 mins journey, departures every 15 mins. Beware most likely you need to get tube anyways, hence I don't see point of this expensive service unless you're running very late
2. London Gatwick (LGW)

Gatwick was named as one of the most efficient 1-runway airport in Europe handling 55 takesoff/landings an hour and it's second busiest airport in UK. Normally walking through it is quite smooth and stress free process.
Train(not Gatwick Express) - £9.80. Depending on route it departs every 10-30 mins. Journey takes about 50-70 mins depending on number of stops on between and destination.
Buses(mostly National Express) - £5-15, you'll get various central locations in 50-60 mins. Busses depart every 5-20 mins during daytime. And 20-30 mins at late night(1-5am)
Gatwick Express train - £18/one way. Same joke a Heathrow express, bus slower - 30 mins and will bring you to Victoria(very close to Paddington), most likely tube has to be taken. Having said that I personally don't see any reasons to take it unless you're in hurry and need exactly Victoria station
3. London City Airport (LCY)

The most convenient airport in my opinion. Located in the center of the London, surrounded by many international banks. Great views are guaranteed.
How to get there:
London tube (DLR) - just tap your contactless card and go in! Don't forget to tap on exit. As it's a normal London Transport connection it costs ~£3 depending on where you're heading to
London busses - similarly to tube option just tap your contactless or oyster card and board the bus. It's as cheap as £1.5
Unfortunately flights from/to this airport are quite expensive as it's small and located along very densely inhabited area
4. London Stansted Airport (STN)

If you're flying from/to Europe on low cost carriers most likely you'll end up there as it's a base for Ryanair & EasyJet. Be prepare to patient as it's always very crowdy but still worth it because of the price of the flights. For me it's airport #1 by amounts of visits
How to get there:
National Express coaches and other small bus companies operate 24/7. It costs £5-15 depending when tickets are purchased. Checkout easybus.co.uk for better deals. Journey takes about one hour depending on traffic condtinons
Stansted Express - fast train to/from London Liverpool Street Station operating between 5am-11pm. Realistically you can get ticket from £17 one way, journey time is just a bit less than bus - 45mins
5. London Luton Airport (LTN)

Thameslink Trains tickets can be purchased on any UK train company website or right on the station. The price is ~£12-15 and from my observations doesn't change much if ticket is purchased ahead. It takes about 1:30 to get Kings Cross and you'll need to change from bus to train in between(all included in the price). Make sure you buy ticket to Luton Airport(not Luton Airport Parkway)
National Express coaches. It costs £5-15 depending when tickets are purchased. Checkout easybus.co.uk for better deals. Journey slightly more than one hour
---
Disclaimer: beware that information about is just my observations based on many flights I had and may not represent source of truth. Actual prices and time can vary depending on time, season and many different factors.